GOLF ENTERTAINMENT HIRE
INDOOR AND OUTDOOR RENTAL GOLF SIMULATORS
WHAT WE OFFER
State of the art golfing technology for
transforming corporate and team-building
experiences from the mundane to exceptional.
"WHO EVER SAID GOLF & DRINKS DON'T MIX WERE LYING!
AMAZING TEAM BUILDING DAY COURTESY OF STRIKECLUB."
Katy O'Brien
Director, Clever Little Ad Co.
Golf lovers, visitors, and companies looking for fun and
entertainment, client engagement or team building. The
usual suspects are;
WHAT DO YOU GET
Strikeclub provides every hire with all of the
equipment, training and ongoing event support.

Over 150,000 golf courses, including
iconic courses like Augusta,
St.Andrews and Pebble Beach.

For large groups, there are quick
challenges like longest drive and
nearest the pin.

To mix it up we have gamified golf
options like zombie killing and
space golf.
HOW DO YOU
USE IT?
Grab a club and take a shot – It's that simple!
Strikeclub has built the simulators with everyone in
mind – Our simple touch screen interface is a one-click
system to choose the game or golf course.
If you want some expertise at your event to make things
run smoothly, you can book a Strikeclub team member
to be there with you.

WHERE CAN
WE USE IT?
We can go where ever you've got the space.
The Bigger the Better!
Indoor and outdoor options available, just a
flat surface required. If it's an unusual space
then give us a shout to see what we can do.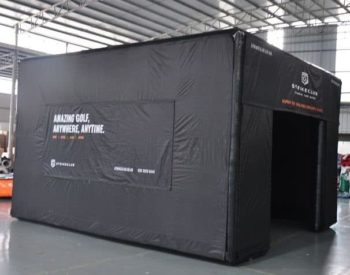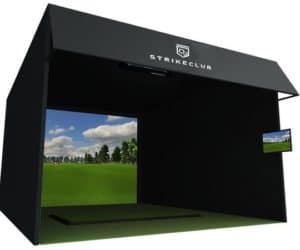 WHAT DOES IT COST?
Strikeclub offers flat rates for any event type.
RATES
1 day

£495

2 days

£895

3 days

£1295

Strikeclub team member

£200 per day

PGA Pro 2Hr

£145

PGA Pro 5Hr

£295
Brand it. Make it your own!
Full 3 sided branding

£395

Front banner branding

£195
*Design included in price
*Brand images and guidelines, or a predesigned image to be provided.