CAN'T SLEEP? HIT SOME BALLS
HOME
SETUPS
HOME Golf Simulators
Scroll
AND YOU THOUGHT YOU HAD EVERYTHING
Invest in your game, invest in your home
 Golf simulators not only provide the tools to gain a competitive edge but, also offer an enjoyable & shared experience. Play friends on your sim or across each other's sims.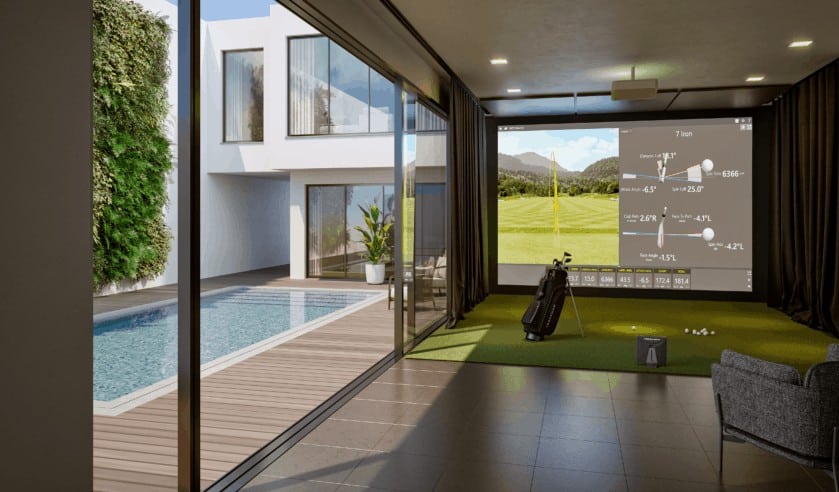 01
LUXURY
A well-designed golf studio adds a touch of luxury to the home. A nice chandelier will impress once or twice, but it won't make the Joneses want to come back night after night.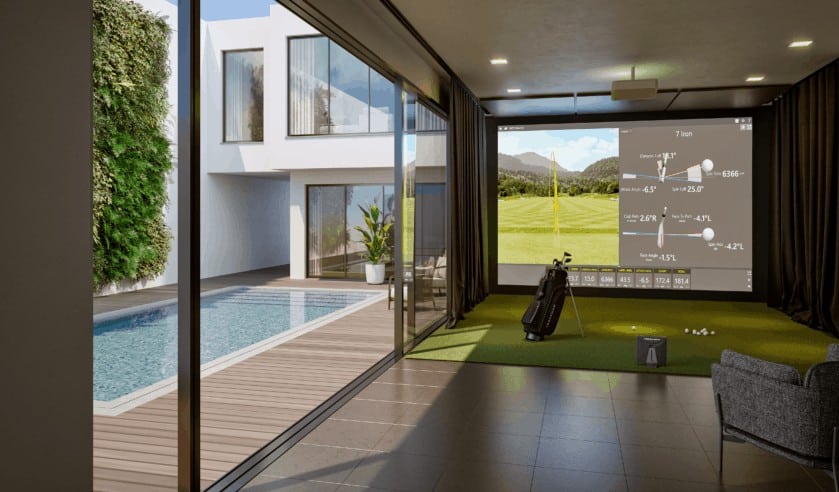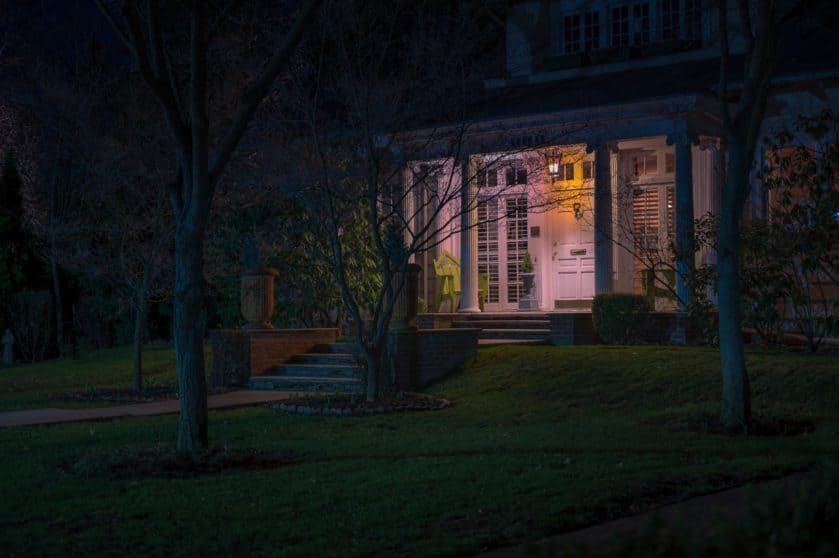 02
ANYTIME
Practice any time of day regardless of the weather. Heck, play in your PJ's why don't you. Most days, it's not possible to get in a round before the sun goes down...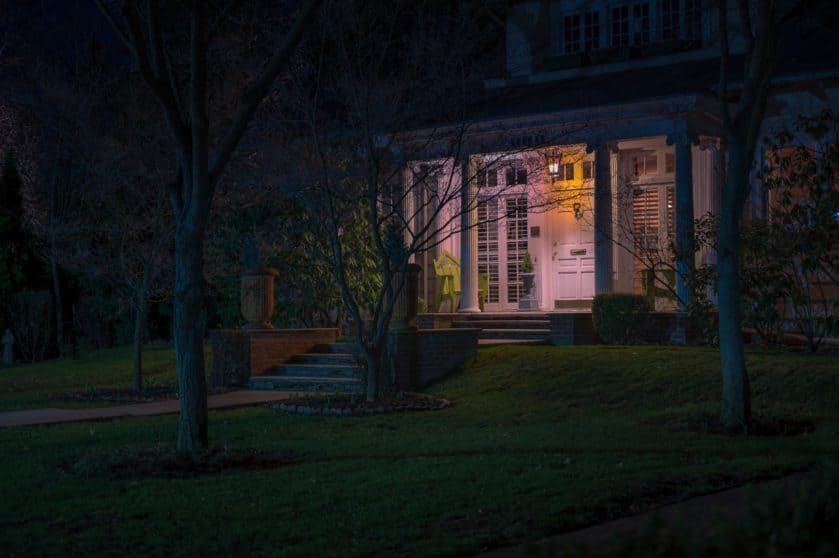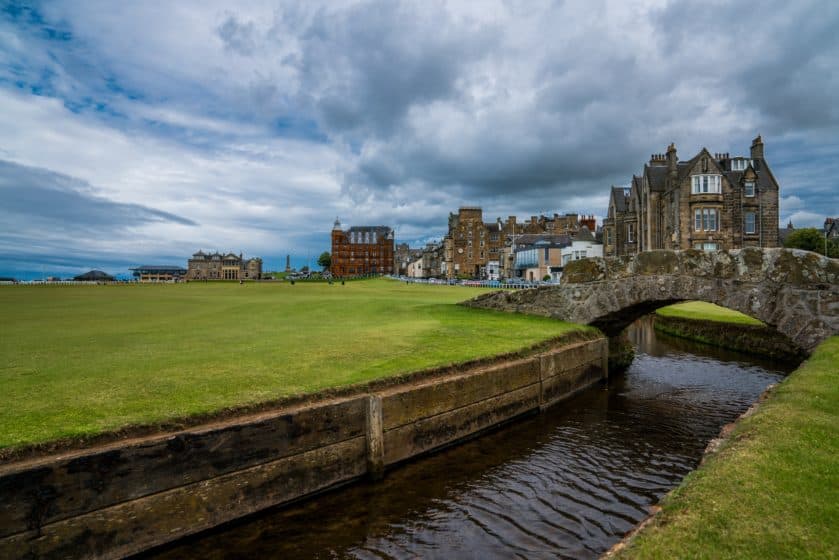 03
QUICK
A typical round on a simulator is 40 minutes. With travel, playing a round at St. Andrews is a two-day event, now you can do it in under an hour. You will have the worlds best golf courses in your own home.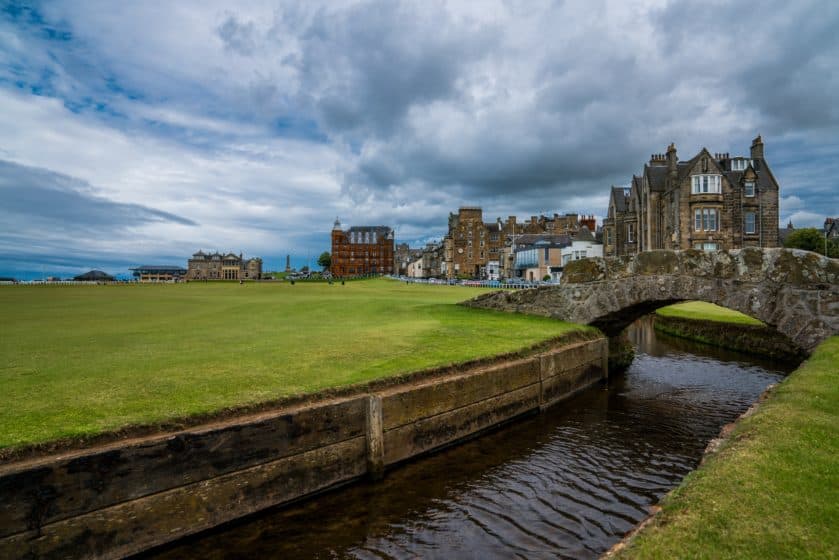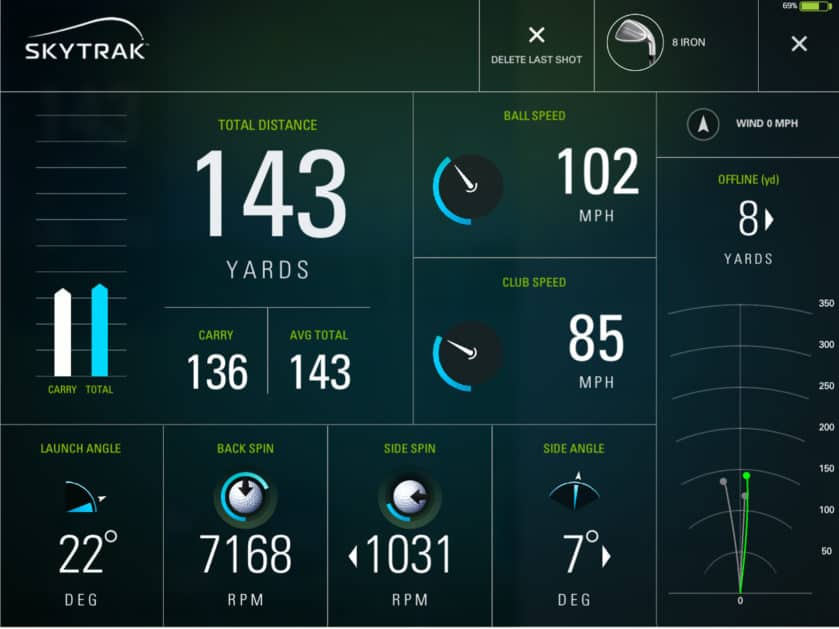 04
LEARN
To be the best, copy the best. Tour professionals use every tool available to help them hit consistently good shots. Buying our simulator will let you know exactly what it is you're doing, which is the first step towards improvement. Our simulators will show you every detail about your swing & its results.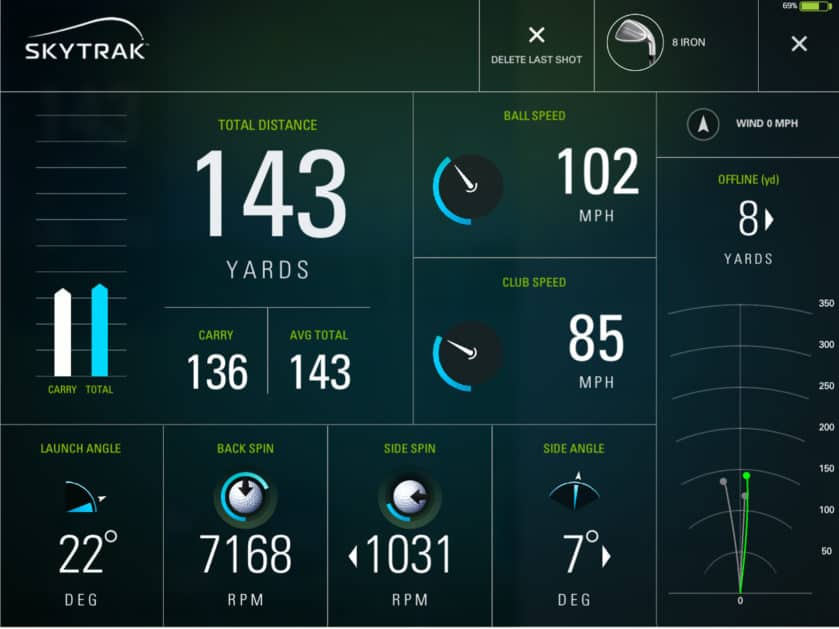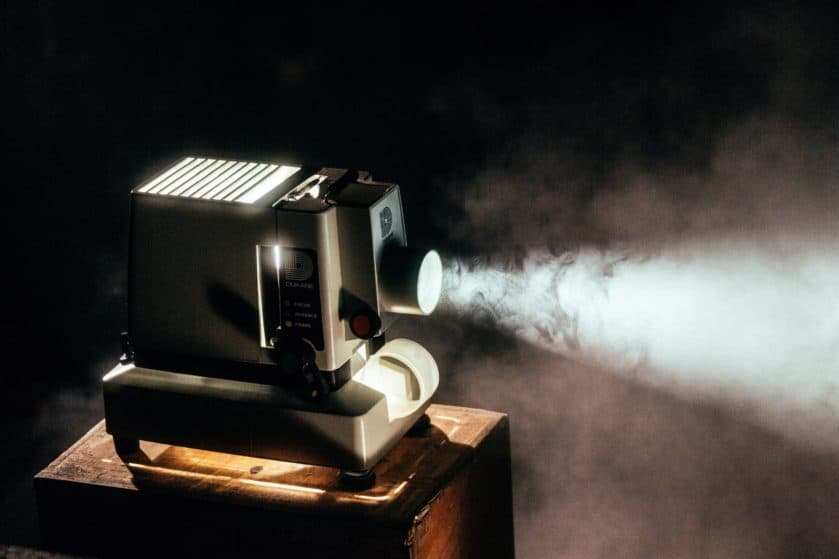 Strikeclub simulators double up as a family entertainment room.
MULTIPURPOSE ROOM
MULTIPURPOSE SPACE | GOLF STUDIO | CINEMA ROOM | FITNESS & GAMING ROOM
EXAMPLES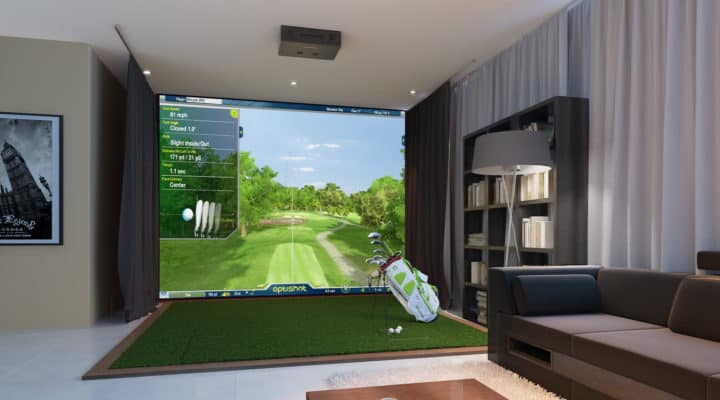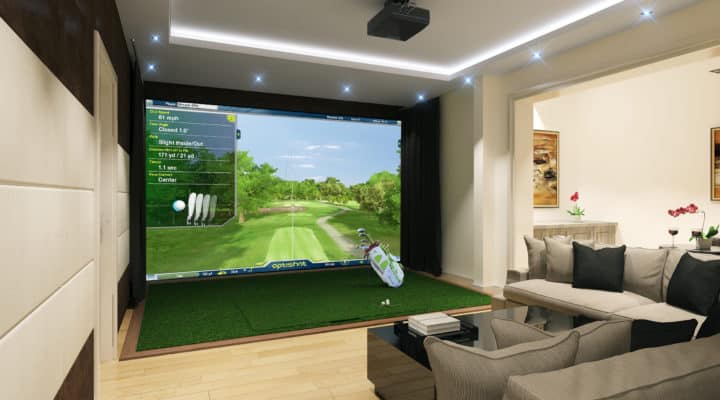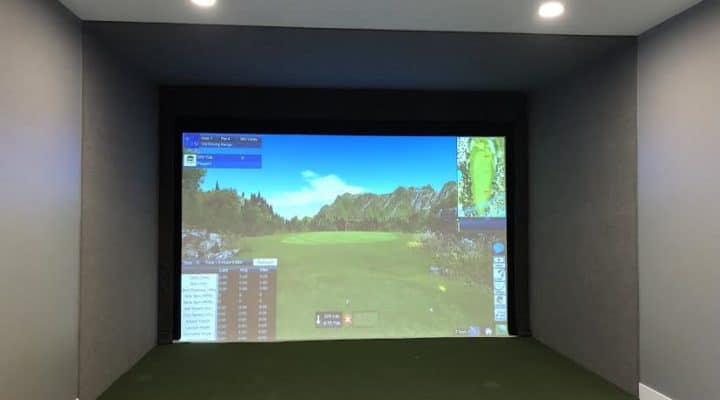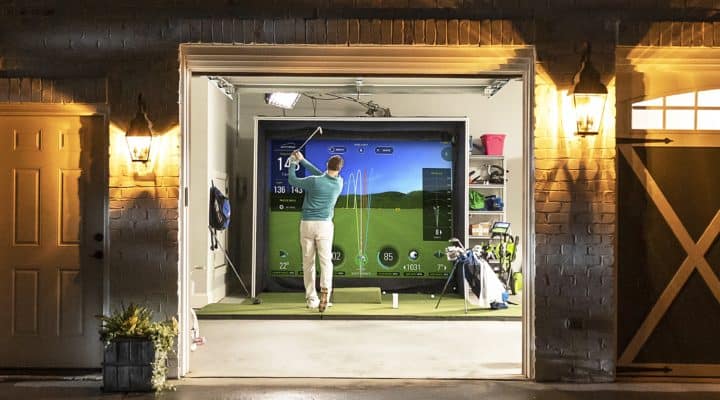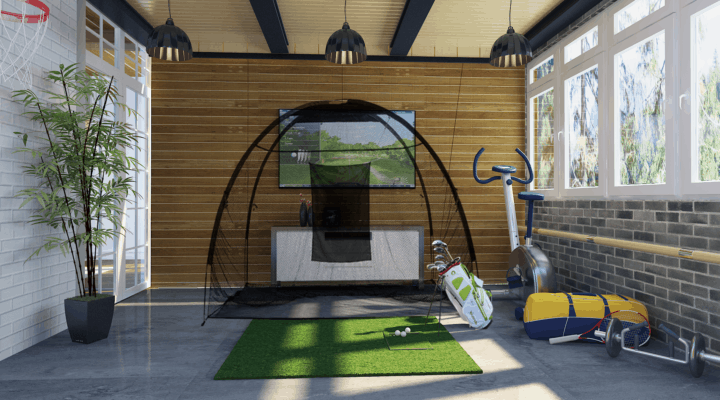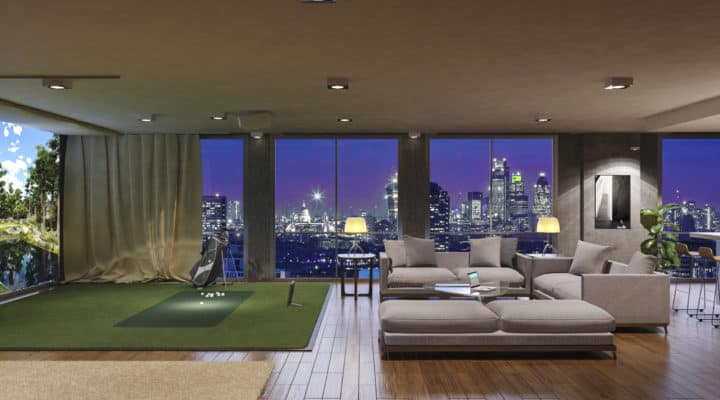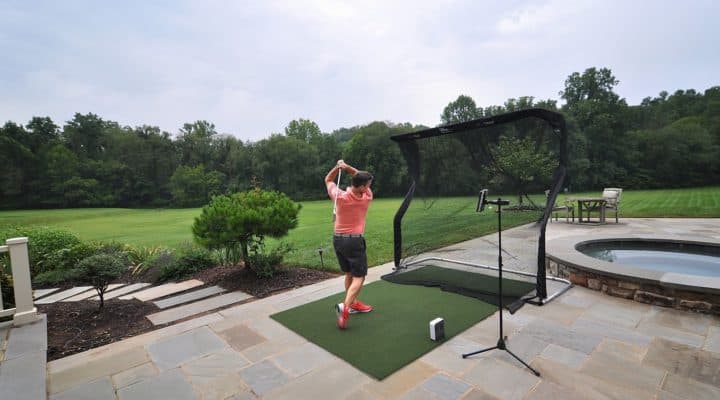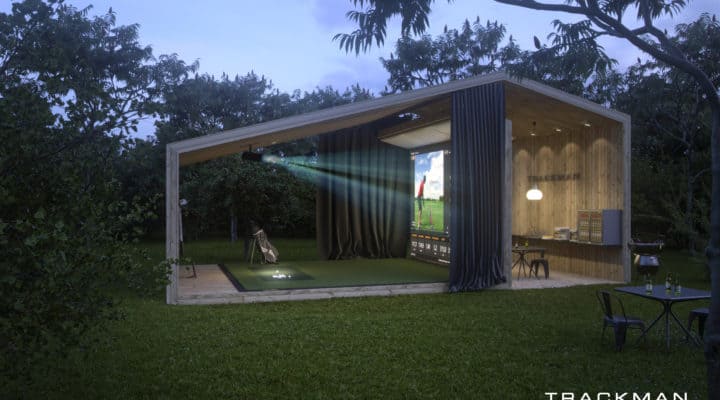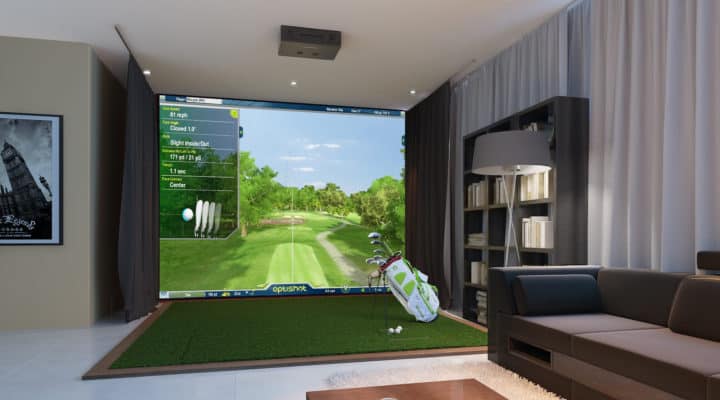 LET'S BUILD A SIMULATOR